Plenary / Keynote Talks
Plenary Talks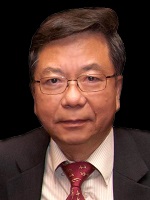 Prof. Chih-Ming Ho

Ben Rich-Lockheed Martin

UCLA, USA

Topic: Phenotypic Personalized Medicine

more...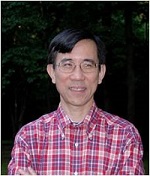 Dr. Tao-shih Hsieh

Institute of Cellular and Organismic Biology Academia Sinica

Nankang, Taipei, Taiwan

Topic: DNA Topoisomerases as DNA Nanomachines and Targets for Anticancer Drugs.

more...
Prof. Hiroyuki Fujita

Professor

Institute of Industrial Science, The University of Tokyo

Director

Center for International Research on Micronano Mechatronics (CIRMM)

more...

Keynote Talks Professor Hsin-Wen Sung, National Tsing Hua University, Taiwan

Prof. Hsing-Wen Sung

Tsing Hua Chair Professor

Department of Chemical Engineering

Director

Institute of Biomedical Engineering

Topic: Multifunctional Nanoparticles for Oral Protein Drug Delivery

more... Professor Chayong James Yang, Xiamen University, P.R.China

Prof. Chayong James Yang

Professor & Vice Chair

Department of Chemical Biology

Xiamen University

Topic: Evolution of Functional Nucleic Acid Probes for Biomedicine

more...



Prof. Yu-Hwa Lo

Professor

Topic: Point-of-care biomedical devices for 21th century healthcare

more...

Dr. Yanyi Huang Peking University

Dr. Yanyi Huang

Professor

Topic: Nonlinear Optical Microscopy of Bioorthogonal Molecular Labels and Nanomaterials in Living Cells

more...