Transportation
Taiwan Taoyuan International Airport (IATA:TPE, ICAO: RCTP) is an international airport serving the capital city of Taiwan, Taipei, and the northern parts of the country. Located about 40 km from Taipei in Dayuan Township, Taoyuan County, Taiwan, this airport is Taiwan's largest airport. It is one of the five Taiwan's airports with regular international flights, and is by far the busiest international air entry point amongst them. It is the main international hub for China Airlines and EVA Air.
Airport Transfer
Shuttle bus to THSR(Taiwan High Speed Rail) Taoyuan Station
Taoyuan Airport -THSR(Taiwan High Speed Rail) Taoyuan Station - Taoyuan International Airport a complete THSR shuttle bus routes network connecting the airport, Novotel Hotel, and THSR station, providing comfortable, convenient, low-cost and practical transportation option for travelers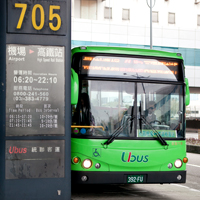 Shuttle information
Ticket price: full fare NT$30, half fare NT$15. Tickets must be purchased in advance of time for each journey. Tickets are available at the following locations:
Taoyuan Airport: UBUS service counters at Arrivals Lobby of Terminals 1 and 2.
THSR Taoyuan Station: platform 1 at bus depot. Intervals: 5 - 10 minutes intervals during peak times.
Trip length: 25 minutes.
Service number and business hours Toll-free hotline: 0800-241560 (Business hours: 24HR) Terminal 1 counter: +886-3-3834779 (Business hours: 06:00 - 24:00) Terminal 2 counter: +886-3-3833552 (Business hours: 06:00 - 24:00) THSR Taoyuan Station: 0913085530. (Business hours: 07:00 - 23:45)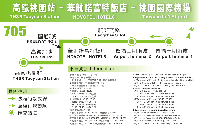 THSR Taoyuan Station to Zuoying Station, Kaohsiung City Taiwan High Speed Rail (abbreviated THSR or HSR) is a high-speed rail line that runs approximately 345 km (214 mi) along the west coast of Taiwan, from the national capital Taipei to the southern city of Kaohsiung. There are many timely THSR are available for convenient travel for passengers from THSR Taoyuan station to Zuoying, Kaohsiung City. Please visit this linkhttp://www5.thsrc.com.tw/en/ for time table and cost of the THSR.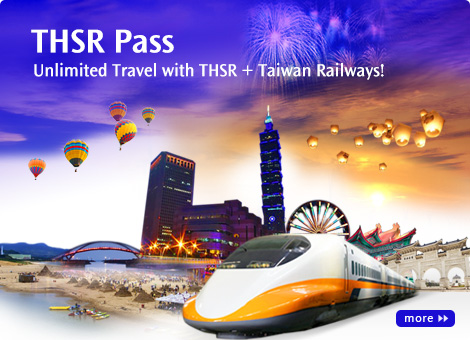 Take E-DA World shuttle bus at HSR Zuoying Station
8501 Monday to Friday
07:00 07:20 07:45 08:00 08:30 09:20 10:00
10:30 11:20 11:40 12:20 13:00 13:30 13:40
14:20 15:00 15:30 16:00 16:40 17:20 17:40
18:20 18:30 18:40 19:00 19:20 19:40 20:00
21:30 22:00 22:30 23:00 23:20 10:30 21:00
8501 Saturday and Sunday
06:50 07:20 07:40 08:00 08:40 09:00 09:25
11:25 11:40 12:00 12:40 10:00 10:25 10:40
13:00 13:25 13:40 14:20 14:40 15:00 15:25
15:40 16:00 16:25 16:40 17:00 17:25 17:40
18:00 18:20 18:40 19:00 19:20 19:40 20:00
20:30 21:00 21:30 22:00 22:30 22:50 23:15